KAKU 88.5FM "The Voice Of Maui"
WELCOME TO KAKU 88.5 FM, "THE VOICE OF MAUI"!  WE BROADCAST AN ECLECTIC BLEND OF OVER THE AIR NATIONAL AND LOCAL COMMUNITY HOSTED SHOWS TO MAUI AND ACROSS THE WORLD ONLINE.
ABOUT KAKU 88.5FM:
Our public radio station is steadily building KAKU 88.5FM into a vital community resource for independent news, views, and music you won't hear anywhere else on your radio dial.
We are connecting people and organizations through access to the public airwaves and helping to empower the Maui community through media access and education.
Featured topics include comedy, local perspectives, entertainment, Latino perspectives, women's views, current issues, health and wellness, politics and more.
On "The Voice of Maui" you'll hear intelligent, hard-hitting public affairs, with honest reporting and civil discussions of important community and global issues. Don't miss "Democracy Now," at 6:00 AM and 6:00 PM. "The BradCast," Monday-Friday at 5:00 PM, and "The Attitude with Arnie Arnesen" a powerful current affairs program critiquing mainstream media, every Monday through Thursday at 12:00 PM.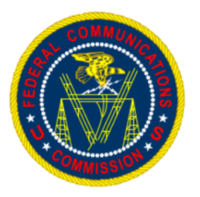 The FCC and It's Regulatory Authority
The Licensing Of TV and Radio Stations
Broadcast Programming: Basic Law and Policy
WANT TO SPONSOR A SHOW- Click here!
Here's a great way for your business to contribute to the community while increasing the brand recognition and profile of your business in Maui.